Fall into Planting
---
Now is prime time for adding trees and shrubs to your property—while garden centers prepare for spring, and we all consider what's in store for the holidays.
Here are some practical tips.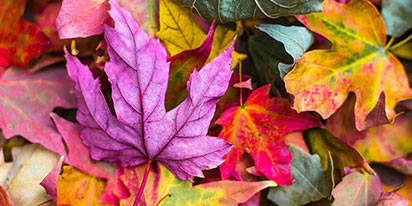 Across the country, fall is tree-planting season. Soil and environmental conditions are ideal for root establishment — and the timing gives young trees and shrubs time to adapt to their new "homes" before winter sets in. In fact, autumn is an even better season than spring to plant because you'll avoid potential heat stress. If you've been considering planting trees and shrubs yourself — or hiring a professional landscaper to help out — there are ways to protect your investment and assure a strong start. (Read on for some helpful tips!)
Meanwhile, garden centers and nurseries are thinking spring in October, preparing for sales six months from now by propagating and growing annuals, perennials, trees, shrubs, and edibles. And moving into the busy holiday floral season, interiorscapers are focused on preserving plants like poinsettias so consumers can select from a healthy stock and celebrate with fresh plants well into the new year.
At JRM, our experienced horticultural professionals are constantly innovating to deliver products that boost soil nutrition, nourish roots, reduce water use requirements and, ultimately, help you maintain the healthiest plants possible.
Tree and Shrub Primer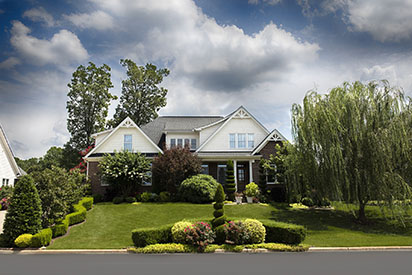 Location, location, location — selecting a site for planting is the first step to growing success. Consider sunlight requirements and soil drainage. Some plants like "wet feet" and others thrive in well-drained environments. The plant tag will give you information you need to find the best spot on your property to plant. We advise digging a hole that is about twice the diameter of the root ball and deep enough, so it rests at the same level as surrounding soil or higher for proper drainage.
You can improve soil, reduce transplanting stress, and increase nutrient and water uptake by working into the soil Mycorrhizal fungi found in Soil Moist Transplant. Because the roots of most plants are colonized by beneficial fungi, the transplant formula enhances plants' access to soil resource by ten to hundreds of times. Basically, by applying it to the soil at the time of planting, you are restoring soil to its rich, undisturbed state. (Tillage, development, and construction strip soil over time, so it's rare to have "natural soil" on a site these days.)
Landscapers benefit because Soil Moist Transplant protects customers' investments and can prevent warranty claims from plant failure. And, it reduces the amount of watering and fertilization required, which is key because many homeowners tire of maintenance after trees and shrubs are installed. We hope you are inspired to plan trees and shrubs this fall. Trees clean the air by filtering pollution, improve our mental health, serve as a home for wildlife, and you can save energy by creating shade that keeps buildings cool.
Taking Stock for Spring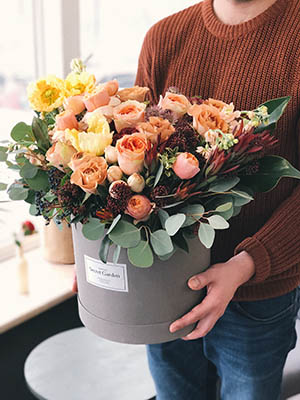 Mother's Day, Easter, Memorial Day — spring is when we think of flowers blooming and planting containers of vibrant annuals, along with tucking vegetables into gardens. And there's more gardeners than ever following the pandemic when homeowners sowed new hobbies, especially related to the outdoors. According to an industry report, 2021 brought an estimated 18 million new gardeners into the market, driving spring sales. The trend continues, and garden centers and nurseries across the country must prepare in fall to accommodate the demand.
To bolster plant growth, garden center professionals can work Soil Moist Fines with mycorrhiza fungi into soil to retain water and nutrients. The water savings can make a marked impact on the bottom line and help increase profitability. Case in point, Soil Moist helps soil store more than 200 times its weight in tap water and releases a steady supply of moisture as plants need it. In general, you can reduce watering by 50%, which is especially helpful given the labor challenges companies are experiencing across all industries.
Also, garden centers can support their customers by selling Soil Moist as a tool for keeping plants healthy at home. And when garden centers use Soil Moist, noting this on the tag or with special signage is a way of letting customers know that it lasts several seasons. So basically, you're giving them an extra degree of plant insurance.
Holiday Helpers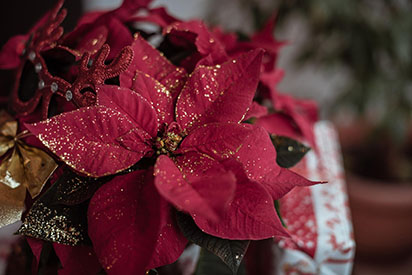 The bustling holiday season is packed with gift-buying, party planning, baking and travel. The last thing on most people's minds is watering plants, but we spend aplenty on poinsettias, live Christmas trees and floral arrangements to create stunning tablescapes. We think of Soil Moist Plus House Plant Spikes as holiday helpers because the one-inch-long spikes can include a three- to four-month time released fertilizer and reduce the need to water by at least half. You can simply push them into a container's soil. Retail garden centers also love the spikes for keeping plant stock fresh and appealing for customers.
Looking for some boo-tiful ideas for decorating in October? Deco Beds in candy corn colors, midnight black and more fill vases and offer endlessly spook-tacular décor possibilities. Looking for a quick idea? Fill vases with Deco Beads in yellow, orange, and clear—or seek out a pumpkin vase and pour on the orange. Tell us how you use Deco Beads!
What's in store for fall? How about "storing" more water so you can save time, money, and resources? Tell us how you use Soil Moist products at home or in your business. We look forward to hearing from you!
Back to Blog »