It's Always Growing Season
---
So, what if it's snowing one day and balmy the next? That's February and March in many regions, and no matter where or how, we are always growing.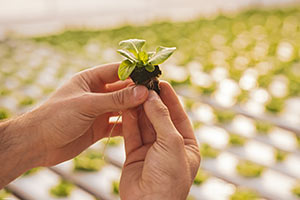 It's always growing season at JRM, and this is also the case for our green industry partners who are always busy with some aspect of the plant care process. The same is true for homeowners with indoor containers and baskets, along with aspirations for gardens, blooms, and attractive landscapes outdoors.
From propagating cuttings to tuck into the soil in spring to taking advantage of mild days outdoors to clean out landscape beds — there are many ways to make the most of February and March.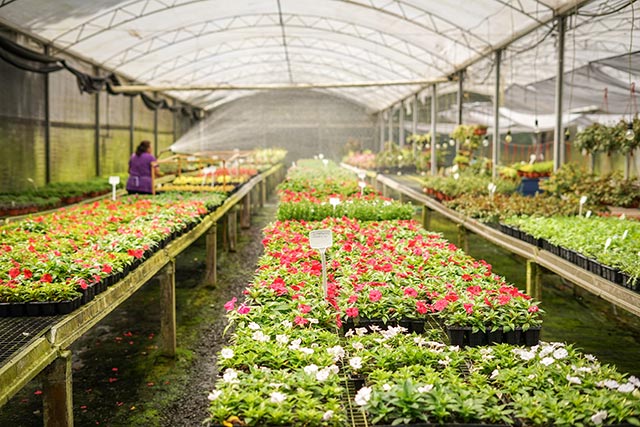 Take it E-Z. As a grower, you're deep into preparing for spring and stocking nursery and retail customers with containers, baskets, veggies, and flats of flowers for landscapes. Boost the success rate of growing new plants from cuttings by working in a microbial based compound with naturally occurring bacteria that improves soil conditions. Flexibility is key, so select a product that can be used as a dip, drench in soils or additive in hydroponic systems. Ideally, you want a compound that can be used on rooted or unrooted cuttings.
Why add bacteria to the mix? Our soils are generally depleted of beneficial microbial species that help plants thrive. When combined with an organic-based fertilizer, you're basically giving plants health insurance.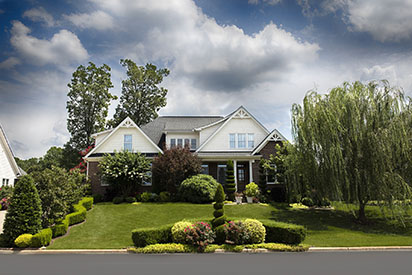 Talk Water Savings. With landscape project backlogs of two weeks to up to six months, professionals are having discussions now with their clients about plant selection. With more attention across the country to water savings, homeowners and property managers are interested in learning about ways they can maintain beautiful landscapes — while reducing the drain on natural resources. Irrigation is a necessity but there are smart ways to water.
As a landscape professional, talk to residential and commercial clients about a water-retention polymer that can reduce irrigation by 50%. Not only does this save time, labor, and money, it reduces soil compaction and can last for three to five years.
JRM's Soil Moist comes in formulations that include a 7-7-7, eight- to nine-month time release fertilizer, as well. Set up new lawns for success by discussing Soil Moist Hydro for hydroseeding jobs on the schedule for spring, or Soil Moist Seed Coat for dry grass seeding. Work Soil Moist Polymer Granular into landscape beds or containers.
Ask about tip sheets or marketing materials to help you explain the landscape and environmental benefits to clients so when the time comes to install a new lawn or plants, you have their buy-in and materials on hand.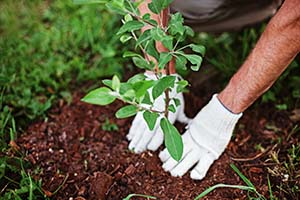 Plan to Plant. As a homeowner who takes pride in a beautiful landscape, planting time can't come soon enough. But guess what? You don't have to wait! March is prime time to create a plan. Maybe you'll add a couple of raised beds to your yard for fresh veggies and herbs. Perhaps you've been thinking about replacing tired shrubs by your front porch to elevate your curb appeal. You could start container plants indoors and enjoy foliage and blooms until they "graduate" to the patio in spring. There are so many possibilities.
Check out local home and garden expos, which often take place in late winter to remind us that planting season is around the corner. And in some areas of the country, we are already digging in. If you're looking for ways to maximize plant health and minimize watering (and time), consider a water-storing polymer that reduces watering by 50% and is long-lasting, so you can "set it and forget it" to some extent.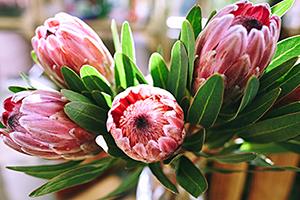 Scent-sational Crafts. It's not a bad thing to get stuck indoors on a snowy day. Lavender, citrus, mint — we're not talking about baking. Why not bring the outdoors in with a floral arrangement filled with scented Deco Beads? We love the creative craft projects you can accomplish. All you do is add water and watch how a 1-ounce packet makes 1 quart of soft, sweet-smelling beads that looks like marbles with a side of squish. And if your kids love slime, they'll find inventive ways to spend time experimenting with these water-gel beads.
What's in store for winter? How about "storing" more water so you can save time, money, and resources? Tell us how you use Soil Moist products at home or in your business. We look forward to hearing from you!
Back to Blog »