Spring into May Planting
---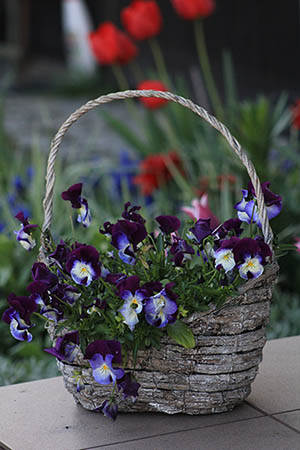 Set up soil for success and get creative with water-gel beads. Read on to learn four Pro Tips for spring from JRM Chemical.
Spring is in the air across the country – Greenhouse growers are deep into preparing containers and flats of perennials, annuals, and other landscape plantings. And in this industry, we're already thinking fall as mum planting generally begins in April and May to cultivate fall color for retailers and consumers.
From establishing healthy perennials and vegetables to dressing the table for Easter and spring gatherings, here are some strategies for growing strong as we move into the warm months.
Prepare Soil for Planting Success
What "lies beneath" is crucial for developing healthy plants. But most soils are stripped down and do not contain the level of naturally occurring bacteria that improves plant establishment. Basically, your soil could use some vitamins. This holds true for landscape and flower beds, containers, and baskets.
Why is bacteria a good thing for soil? It encourages a strong root structure, which is the lifeline for plants. Roots soak in moisture, oxygen, and nutrients.
>>Pro tip: Add an amendment like Soil Moist Plant Thrive, which includes 18 strains of highly active beneficial bacteria with four strains of fungi. The powder is easily mixed into soil, or you can water the mixture in and apply it to planted areas. Plant Thrive can be used for all plants, flowers, vegetables, and trees.
Reorganize the Landscape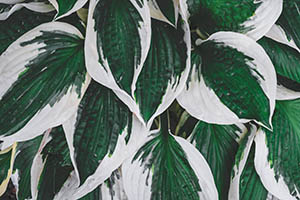 Whether you're a homeowner wanting to split up and replant hostas or a landscape professional who's charged with redesigning a bed with existing plant material, the key to transplantation is preparing soil so roots can establish and repair. Transplantation does create some stress, after all. But it's a great way to reinvent an outdoor living space with plants you already have. Perhaps a shrub has outgrown its original spot and there's roomier real estate in another area of your property. Or maybe a proliferation of perennials has produced a bounty you can disperse to add color elsewhere. Regardless, before you move plants, prepare soil in the desired location.
>>Pro tip: Soil Moist Mycorrhizae reduces transplant stress and plant loss, improves soil quality, bolsters nutrient and water uptake, and enhance microbial and plant growth. You'll water less, too. Plus, it's natural and eco-friendly.
Moisture for Mums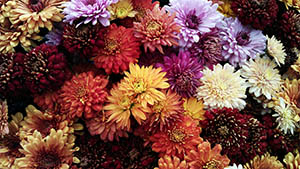 We're barely into spring, but greenhouse growers are thinking fall, too. Now is mum planning season – and this variety tends to dry out quickly. Not to mention, mums must thrive through the hot summer to be ready for autumn sales.
>>Pro tip: Soil Moist stores more than 200 times its weight in tap water, releasing a steady supply as plants need it. You can reduce plant watering by 50%. Because Soil Moist polymers are effective in the soil for three to five years, growers can assure that plants stay healthy in the retail and home environments. Check out this handy calculator to figure out Soil Moist granular usage. Growers can get free Soil Moist tags to label plants, so consumers know their flowers have a water-saving advantage.
Deco for Spring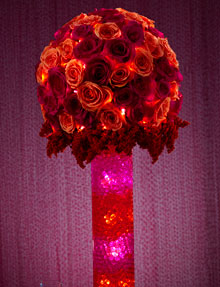 Colorful, fun Deco Beads and Deco Cubes in a glass vase offer the dual benefit of keeping flowers moist and adding flair to a table setting. They are available in a dozen colors, traditional and contemporary styles, and are ideal for candle, silk, and fresh flower arrangements.
>>Pro tip: Looking for decorating ideas? Check out our Deco Beads and Deco Cubes Contest winners to see the creative ways these water-storing gel beads can used. Show us how you put them to work for décor!
Back to Blog »