Control dust in horse arenas with Soil Moist granular
---
Horse Arena Dust Control with Soil Moist Arena Conditioner
Soil Moist granular (2-4mm) can also be used as an amendment/conditioner for equestrian riding arenas, both indoor and outdoor arenas. It is a safe, non-toxic chemical that will reduce watering by approximately 50%** and control dust.
The granular is worked into the soil at a depth of 3-5 inches, depending on the footing, at rates specified on our technical sheet, form # 150. Good initial soaking is required to insure that both the soil and the polymer absorb water. Watering routines should be normal for 5 to 7 days. Reductions and watering rates can then be established. From the initial soaking, the polymer will soften and swell. As the soil starts to dry, the polymer will release its water reservoir back to the surrounding area. As an added benefit, the continuous expansion and contraction of the polymer reduces soil compaction.
Benefits:
Reduces arena watering by approximately 50%**
Controls dust - by keeping the arena moisture level higher
Adds bounce to the riding surface
Lasts several seasons in the soil**
Cost effective
Non-irritating to the horse
Environmentally friendly
Note: Soil Moist should not be applied if calcium chloride has been applied to the arena in the past 2 years. If uncertain, a soil test should be conducted. Please contact JRM for further details, bulk rates; and for further information, including application rates, refer to our technical form # 150.
**Results may vary depending on soil conditions such as amount of salt, pH, microorganisms, other chemicals and depth product applied
Soil Moist Arena Conditioner Requirement Calculator
---
---
To purchase, contact JRM Chemical directly.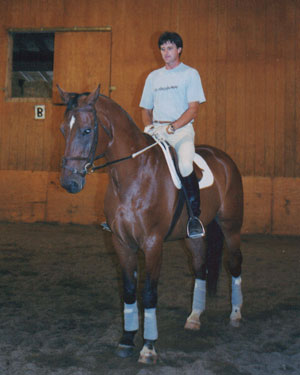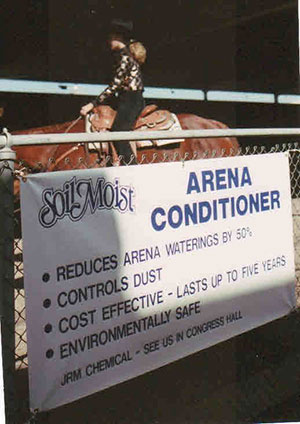 Technical Information