Water your Christmas tree less by adding Tree Moist
---
Reduce Christmas tree waterings with Tree Moist and Tree Moist Plus
Tree Moist is a non-toxic polymer that is used for cut Christmas trees to reduce waterings, spills and mess. One pack (one ounce) simply mixes with water and treats a one gallon tree stand. Tree Moist Plus adds a preservative for longer-lasting fresh, lush appeal.
---
Packaging/Display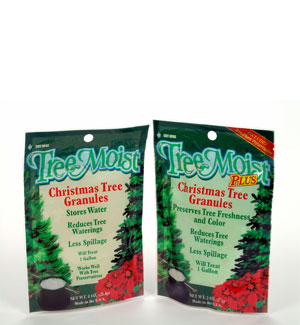 1 oz. Tree Moist bag
2 oz. Tree Moist Plus bag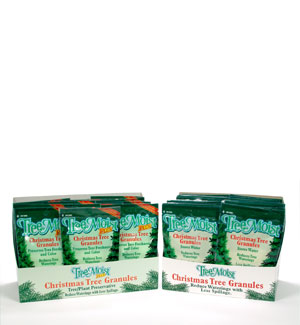 2 oz. Tree Moist Plus Shelf Unit
1 oz. Tree Moist Shelf Unit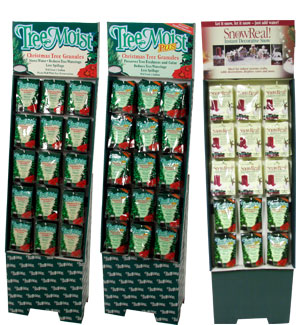 Tree Moist Floor Unit (left)
Tree Moist Plus Floor Unit (center)
SR / TMP - 50 Snow Real, 25 Tree Moist Plus (right)
us about this product.